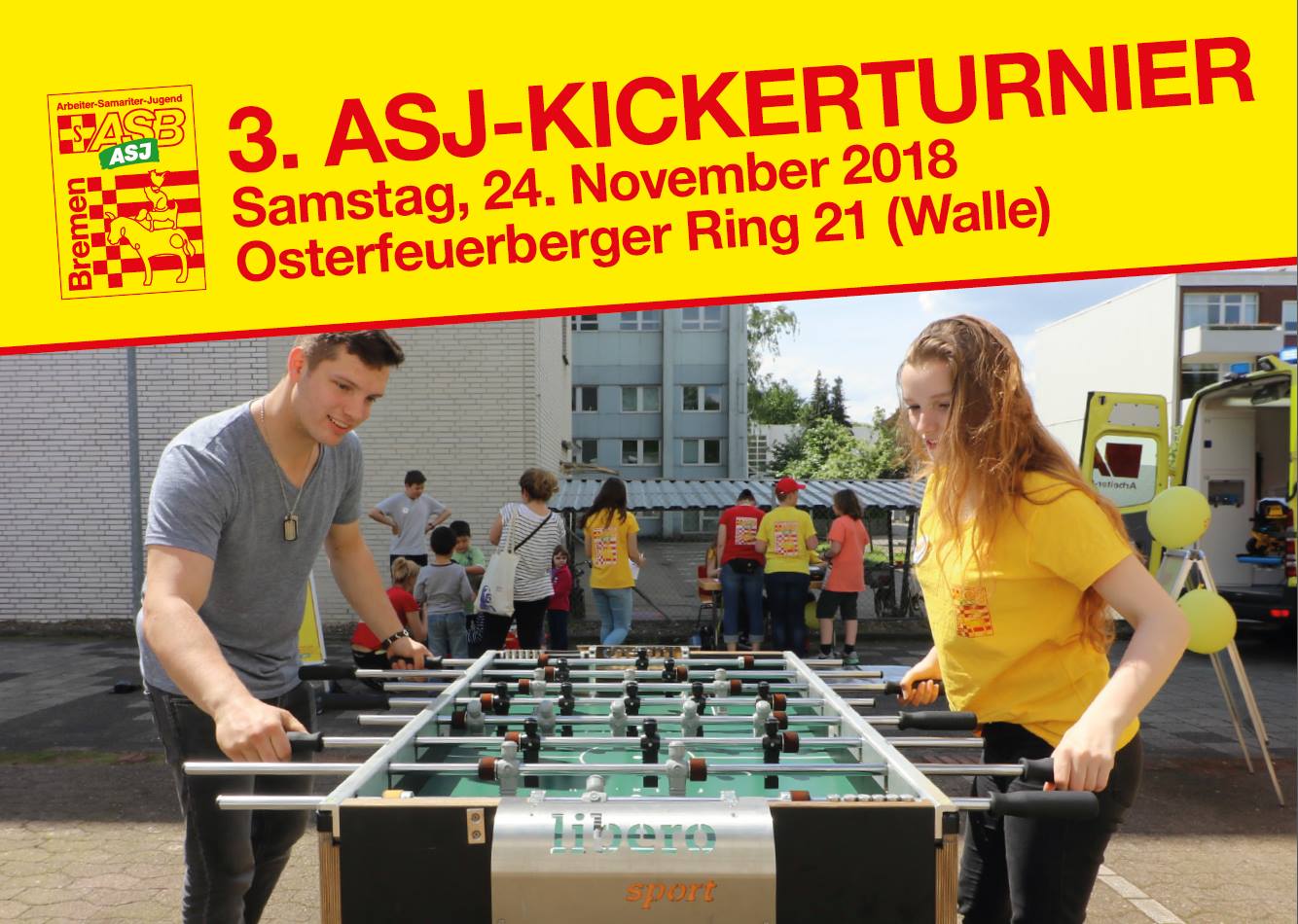 For the third time, the Arbeiter-Samariter-youth organizes a foosball tournament for everybody from 10 to 25 years! You are warmly invited to play together and get to know each other over enjoying some music and food! Great prizes are waiting for the winners!
When?
Saturday, 24th of November, 3 to 6 pm
Where?
Osterfeuerberger Ring 21 (Bremen-Walle)
Here you can check out the facebook event!