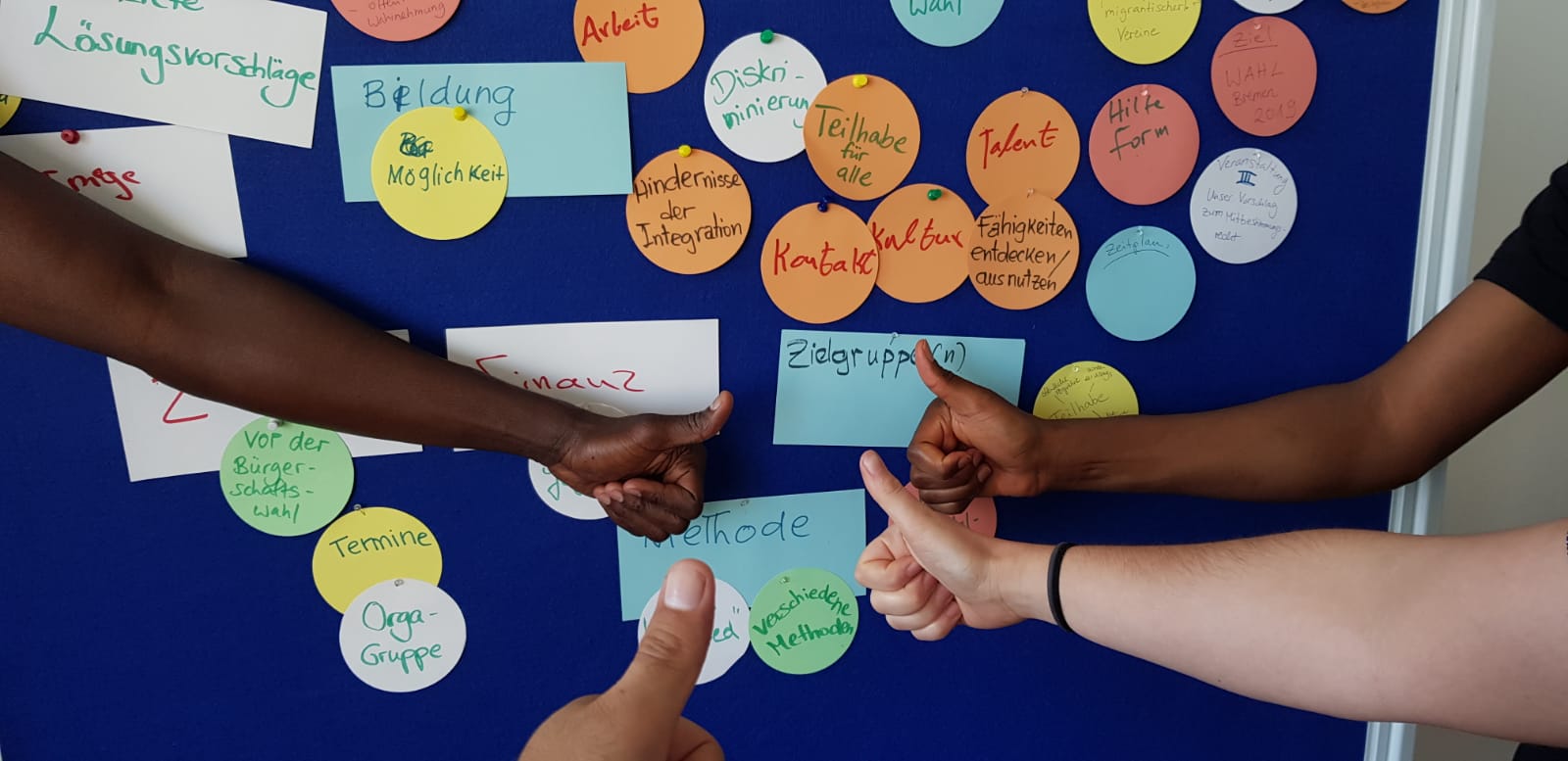 Everyone wants education! But how does education for everyone works?
Bremer Jugendring, Fluchtraum Bremen e.V., the Guinean Association for Integration and Education, the Somalian Association, the Gambian Association and the project "refugee for refugee" want to discuss this topic with you!
The event takes place on Friday, 1st March at 6 pm in °etage Bremen (Herdentorsteinweg 37).
Especially now, prior to the elections 2019 in Bremen, everyone talks about "better education". We want to participate and have a say, too! Therefore we ask young politicians what they are campaigning for when talking about "education". Also, we want to give them some of our ideas to take along.
Some of our ideas we collected in our last event: https://www.unexpected-bremen.de/2018/09/10/ein-guter-anfang/
Come over and take part! We will start with a game, illustrating "educational (in)justice". Afterwards a little input will be given on the question of "What is education for all?" Last but not least, we will start the political discussion. Our method will be "fishbowl", whereby one chair is always reserved for the crowd – for you!
This post is also available in: DE