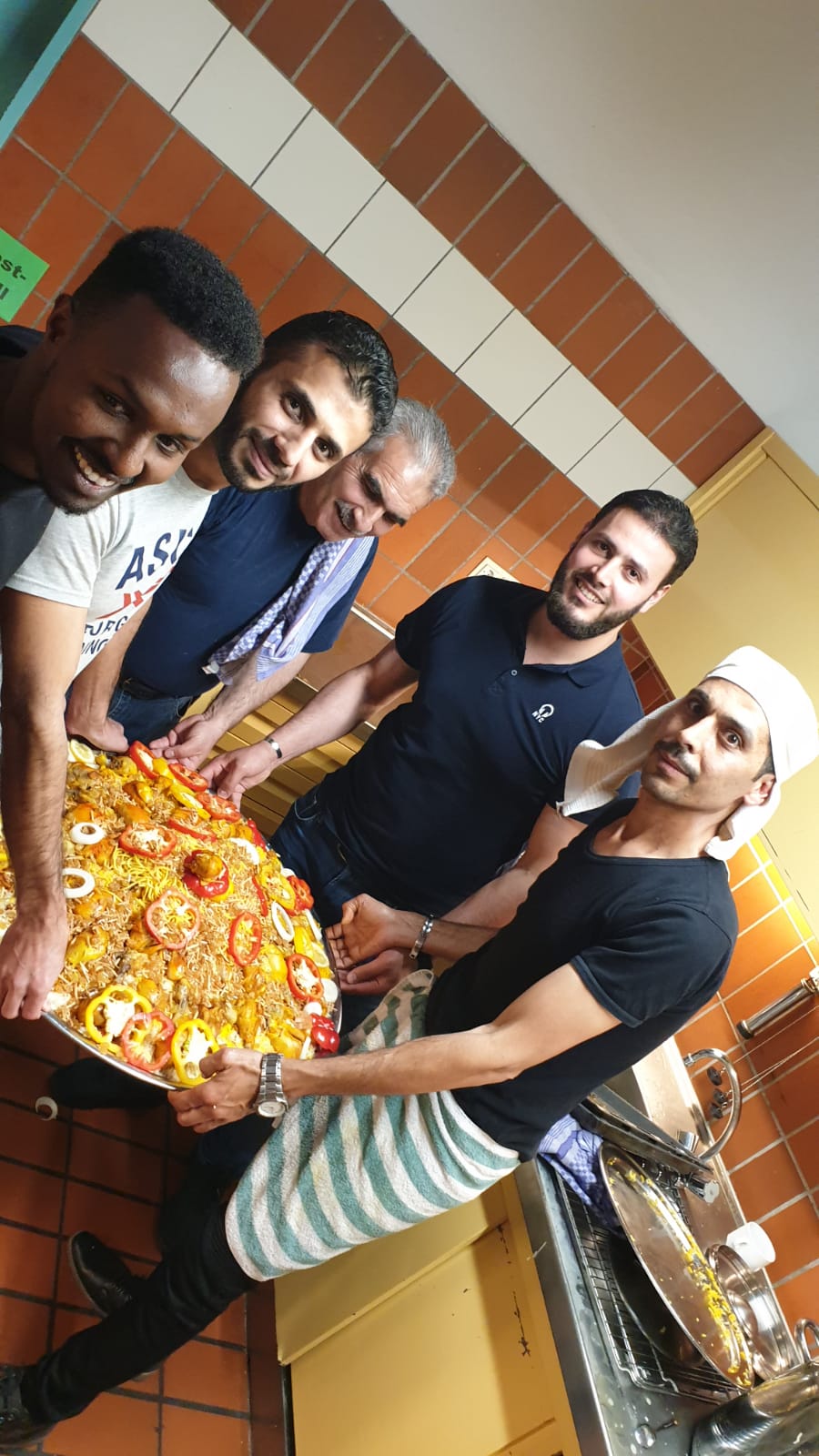 … and the call to prayer was sung. Together in a big group of different people and cultures the food tasted extraordinary well!
This time, UNEXPECTED organized a great fast-breaking accompanied by interesting conversations, tasty food creations and a little dance party afterwards.
After our common political events in the past, it was a nice experience to just celebrate our cooperation with Fluchtraum Bremen e.V., Refugee for refugee, the Somalian association and the Guinean Association for integration and education. After a summer break we will go on – brainstorming new ideas and organizing new events together! ?
This post is also available in: DE