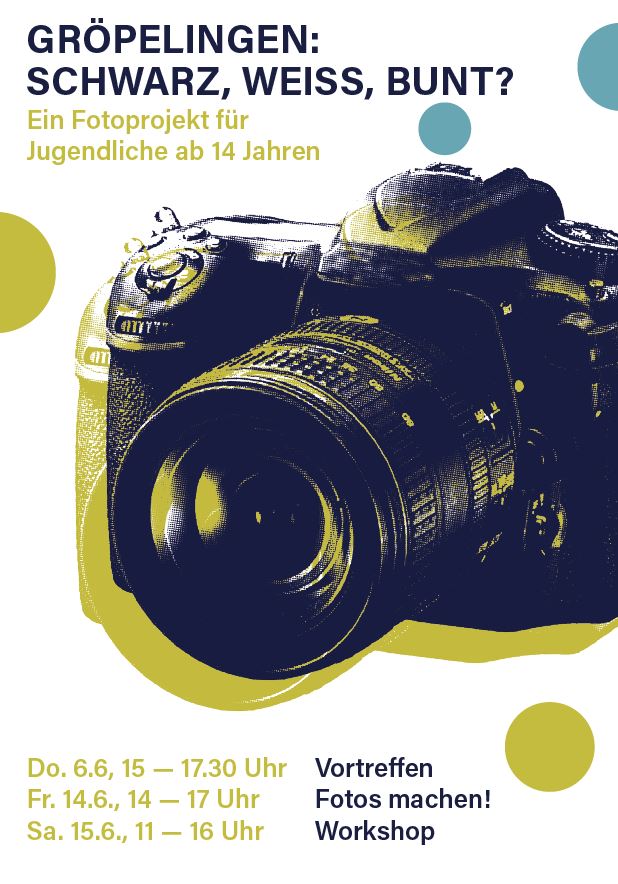 Our photo project starts again:
Thursday, 6th of June, 3 to 5.30 pm: Get together!
Friday, 14th of June, 2 to 5 pm: Make photos!
Saturday 15th of June, 11 am to 4 pm: Workshop in picture editing!
HOW?
We talk about what is a good photo. How do I handle a camera? What do I need to focus on? Afterwards we will walk around Gröpelingen and make nice photos!
In a workshop you learn how to edit your pictures. At the end we will publish our photos on the UNEXPECTED-Website and on Instagram.
WHO?
Everybody between 14 and 24 years can take part in the project. It does not matter for how long you have been living in Bremen and which languages you speak.
WHERE?
We meet at different places, just follow this link to be part of our WhatsApp-group and learn about the exact places just in time:

or write a mail to:
gerrit.plucinski@bremerjugendring.de
We are looking forward to meet you!
This post is also available in: DE